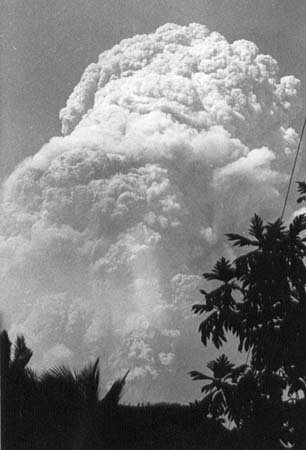 My career began at Barclays Bank, in March, 1979, in Georgetown, St Vincent and the Grenadines, one month before my 18th birthday.  In April 1979, one week before my 18th birthday, our La Soufriere volcano erupted, blanketing the entire town in a heavy layer of ash.  This resulted in our branch office having to evacuate to the main office in the capital for a few weeks.  You can say my career began with a bang!
Thankfully, this was the most dramatic event of my working life at Barclays Bank. Throughout my 11 years there, I gained a wealth of knowledge and experience, and honed a very strong work ethic.  I learned how to be a team player, to adapt, to be agile, and to be resilient.  These traits have stood me in good stead since, and have contributed to my success as a business owner.
In the early 1990s, I emigrated to the US, and dived straight back into the banking world, working at what was then CoreStates Bank for a while, and then at a boutique investment bank in Philadelphia.  [My former employer there is now one of our clients, and we provide executive administrative services to his financial advisory and investment banking services company].
When I launched Alpha Virtual Administrative Services in 2002, it was after a thoughtful review of my expertise, education, and experience to determine whether I'd be a good fit for the fairly new virtual assistance industry that I'd read about in late 2001 while sitting with my terminally ill Mom in a doctor's waiting room in Philadelphia.
I realized that yes, this would be a natural fit, and that this was the right time to rise from the ashes of grief at the loss of our beloved Mom to start anew.  She had been very enthusiastic and supportive of the idea, and encouraged me to start this as my very own business.
So, with great expectations, in late Spring of 2002, I enrolled at the local community college for web and graphic design courses to gain the skills to announce my presence in the virtual assistance industry!  With a new website online, and armed with new business cards, fliers, and brochures, I began my rounds of networking.  I sat at lunch one day next to a delightful gentleman, who was very interested in my business concept.  He said to me "I don't need your services, but my wife certainly knows someone who does!"  He connected me to his wife, who made the introduction to the potential client.  Thanks, Fiona!
The potential client (an  award-winning television news anchor and talk show host) and I arranged to meet in Philadelphia, and a few weeks later, not only was she on board as a client, but she had also introduced me to her friend and colleague, who also signed on as a client.  Many months later, she told me that she loved that I showed up to the meeting in pearls.  She laughingly told me that when she told her friend about the meeting and the pearls, her friend announced that she wanted someone in pearls on her team too!  While experience and expertise are paramount, first impressions really do matter!
Today, these two amazing business women are still our clients, and I'm proud that we have contributed to their growth and success throughout the years. It's been a challenging but satisfying career journey along the road of ashes and pearls so far and I'm looking forward to many more successful years ahead, for Alpha Virtual Administrative Services as an organization, and for our current and future clients!